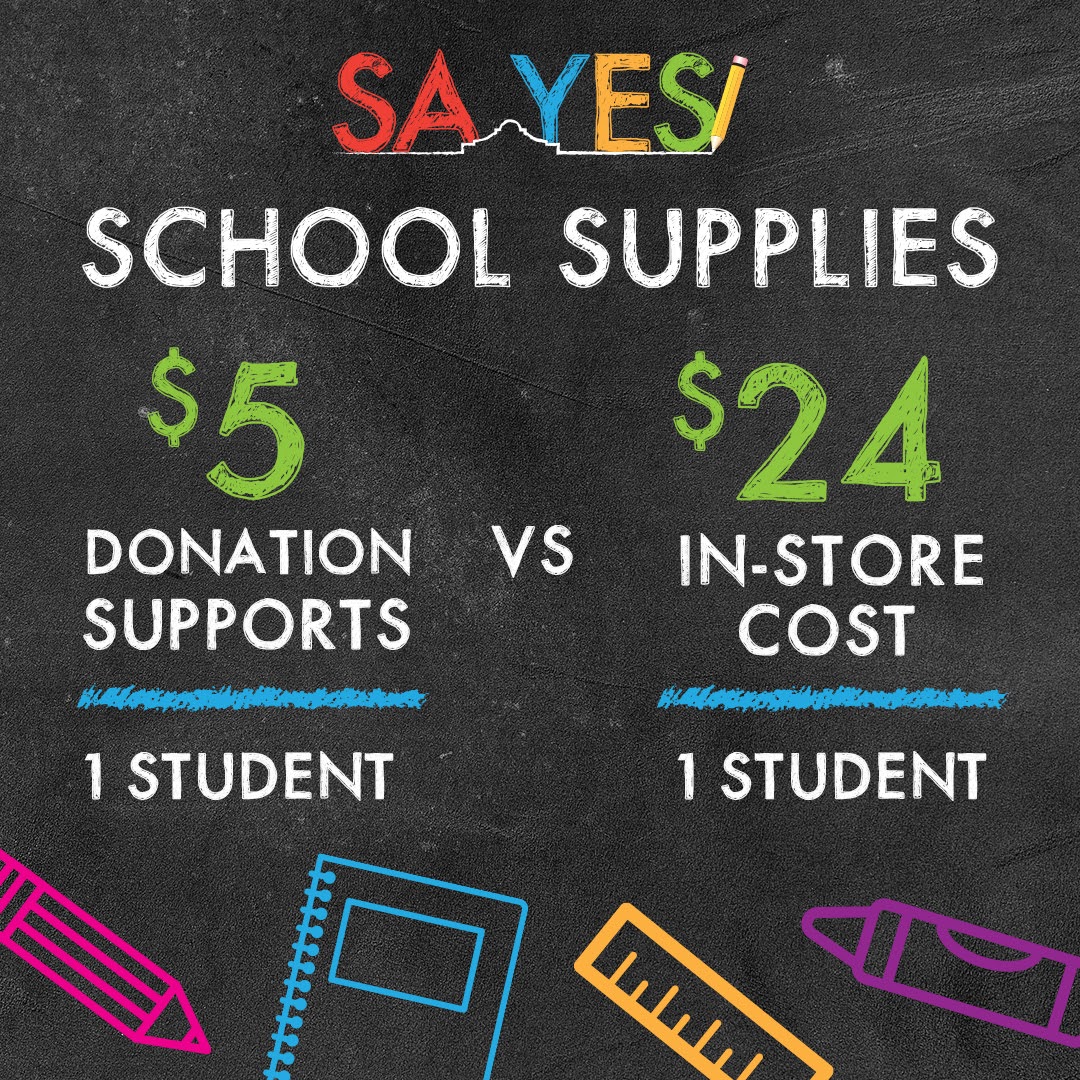 The start of the 2021-2022 school year is just around the corner, and we are excited to hear students will be able to attend classes in person! At SA YES, that also means we are ramping up to begin our "Back to Basics" program which distributes free school supplies to Title 1 elementary students.
A donation as little as $5 will provide one student with essential school supplies such as pens, pencils, crayons, notebook paper, spiral notebook, big eraser, glue stick, folders with pockets, a ruler, and a box of tissues. For comparison, these items would normally cost $24 for one student at local stores.
​​Since 1998, SA YES, CC YES and AUSTIN YES staff members, dedicated volunteers, board members and sponsors, have generously distributed more than 450,000 school supply kits to students and community groups, making our organization the largest distributor of school supplies in South Texas.
If you are interested in supporting SA YES and our "Back to Basics" program, you can make a donation here. We appreciate your help, and look forward to a successful new school year!
Please see below for additional free school supplies opportunities: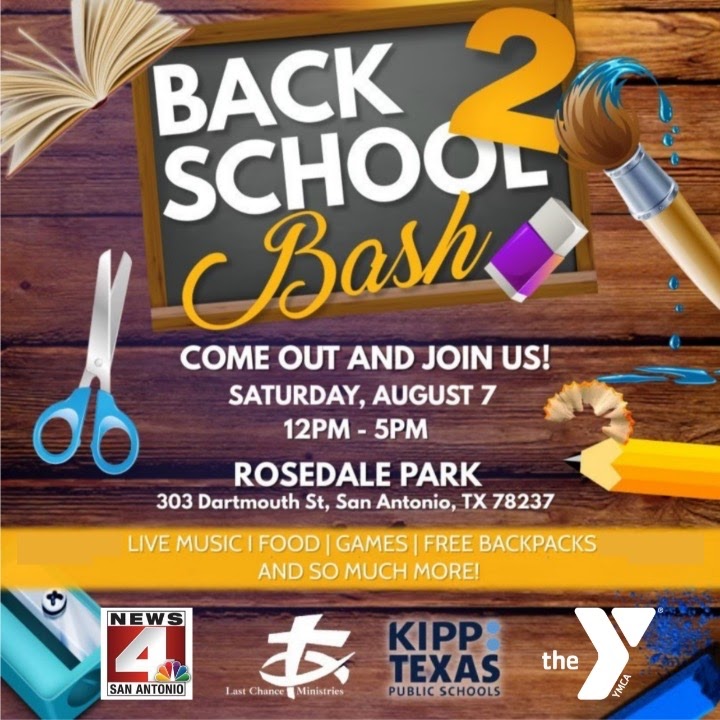 To register for the 'Back 2 School Bash," click here.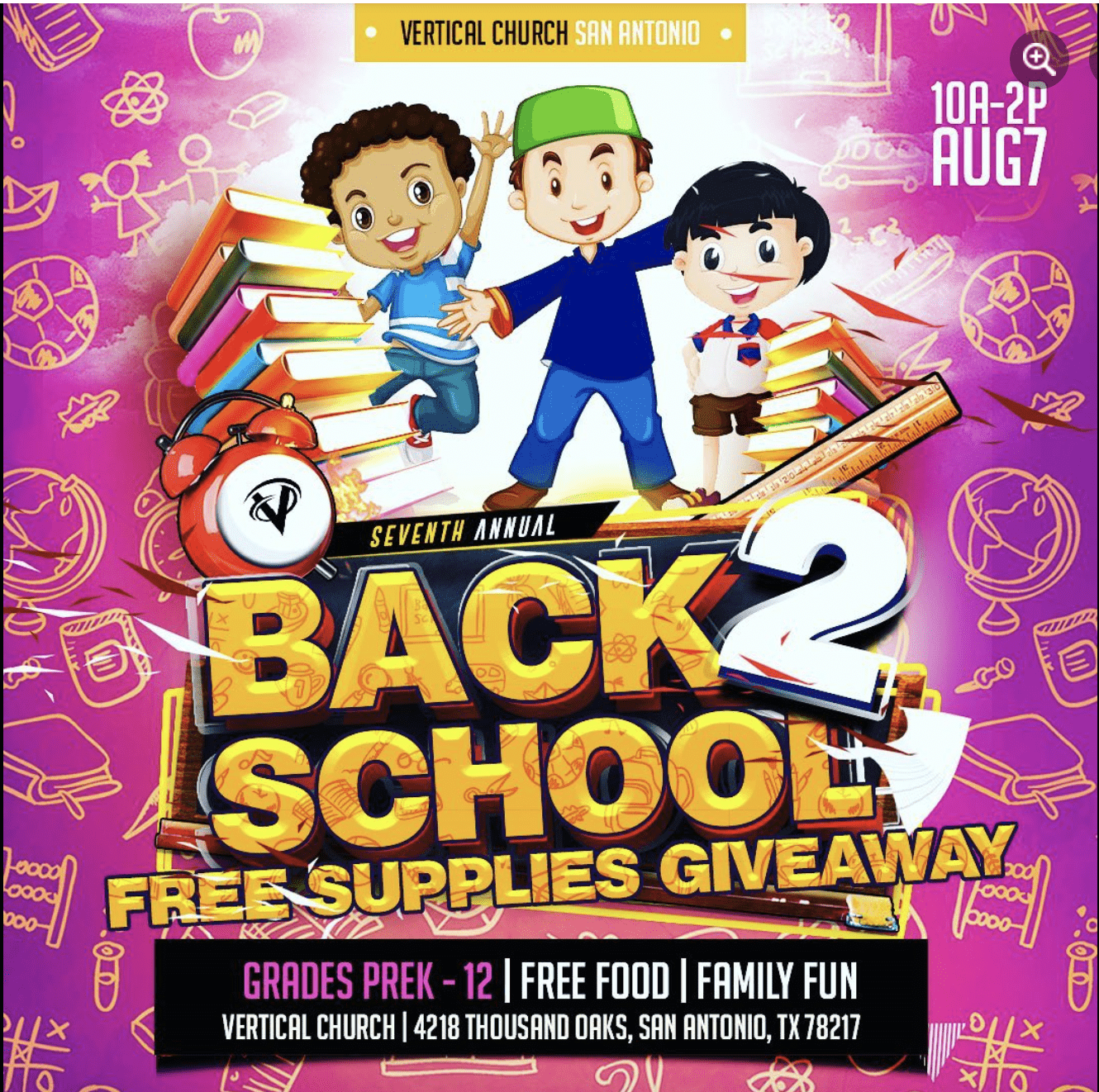 To register for the Back 2 School Free Supplies Giveaway, click here.