Connecting Communities through Libraries
Across the country, public school libraries, including elementary and middle school ones serving kids in the prime of jump-starting their literacy, have been hit hard by budget cuts. We strongly feel that providing reading material to students and community members that might have limited access to libraries will continue to fuel their literacy journey. We hope to inspire, motivate and encourage all those who visit our Little Lockers.
The Little Locker Project was developed with the simple concept of providing books and resources to students, parents and guardians in the areas we serve. Similar to the 'Little Libraries', students and community members can visit any of our Little Lockers and borrow a book to read. Each locker is filled with books and resources based on the partnership. For example, many of our schools and parent centers request bi-lingual books.
During the summer months, we supply our lockers with outdoor activities, crafts and art projects to help encourage creativity and reduce screen time.
Currently our Little Lockers are geared towards elementary and middle schools.
Little Locker Wish List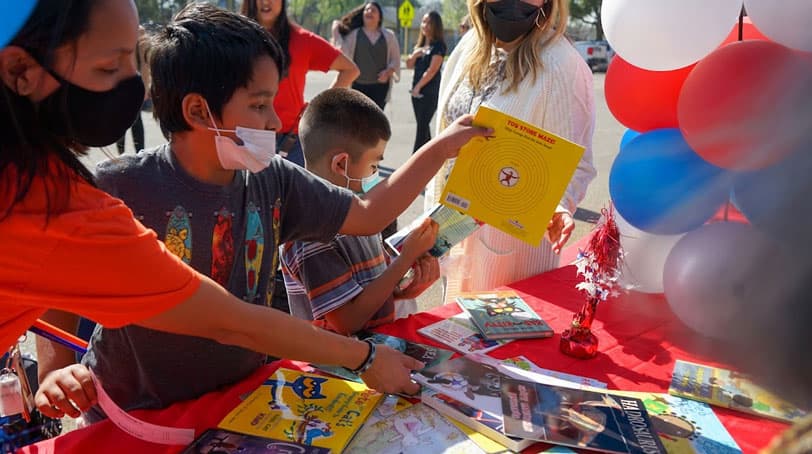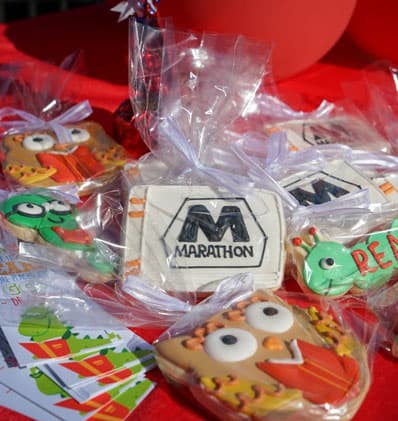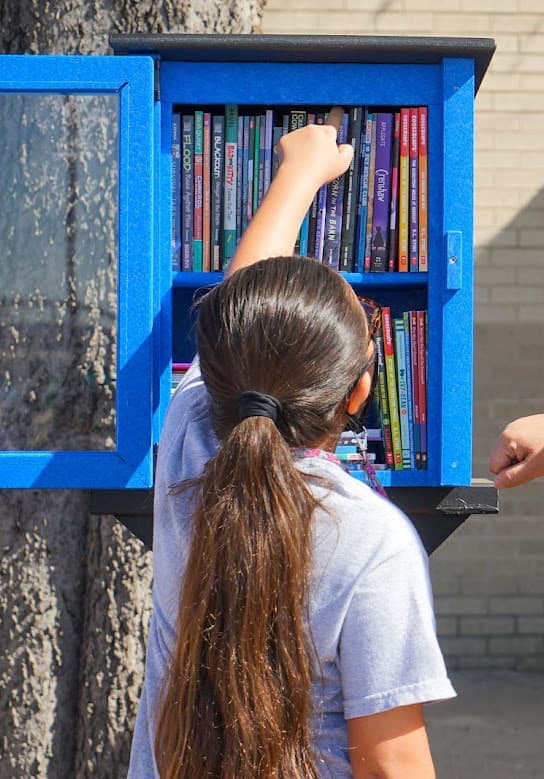 How You Can Help
If you are looking for other ways to foster a love of reading, think about hosting a book drive for our Little Lockers! Books collected during a drive will go directly to students in the community, enabling them to enjoy reading.
STEP 1: Let TEXAS YES know you plan to host a book drive
Contact Irene Moffitt at (210) 298-8800 or irene.moffitt@texasyesproject.org let her know that you're interested in hosting a book drive for the Little Locker Project. She can provide some pointers and give you more information about how to make your donation.
STEP 2: Determine dates, grade levels and a goal for the book drive
Most groups, companies, and individuals conduct efforts for two to four weeks. It is also helpful to set a goal for the number of books to be collected, as this inspires community members and helps you gauge success. You can also select to focus your drive for elementary or middle school students.
STEP 3: Promote the book drive to your network
Successful efforts usually include multiple messages through email, website postings, flyers, and social media posts. Messaging should include information about the Little Locker Project, the need for new books, suggested titles, and details about when and where to drop off donations.
STEP 4: Provide "donation bin(s)" at selected drop-off location(s) and collect books
Bins should be placed where they are most visible and should be strong enough to hold large numbers of books.
STEP 5: Make and celebrate your donation
As you near the conclusion of the book drive, contact TEXAS YES to arrange for your donations to be distributed to Little Lockers in your area. Don't forget to celebrate and promote your success by sharing results with employees, customers, and other donors.
For more information about how to sponsor a locker, donate books or for more information, please email: